Description
Applications:
Adherent cells under flow conditions

Cell culture (static or stop-flow)
3D cell culture in gels brought into the channels
High-resolution microscopy of living and fixed cells
Technical Features:
Standard format with thin bottom for low or high magnification microscopy (up to 100x)
Large observation area for microscopy
Channel volumes of 50 μl, 100 μl, 150 μl, or 200 μl
Defined shear stress and shear rate levels
Easy connection to tubes and pumps using Luer adapters
Available as variety pack containing all heights
Fully compatible with the ibidi Pump System
Specifications:
Channel length
50 mm
Channel width
5 mm
Adapters
Female Luer
Volume per reservoir
60 μl
Growth area
2.5 cm2
Coating area
5.2 / 5.4 / 5.6 / 5.8 cm2
Bottom: ibidi Polymer Coverslip
Cells Cultured Under Static or Flow Conditions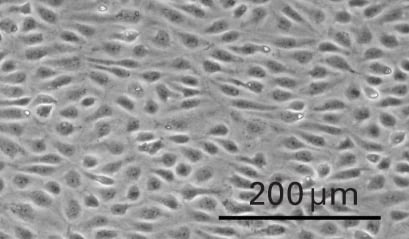 Flow cultivation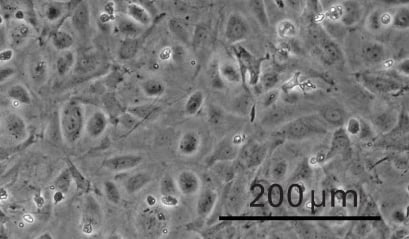 Static cultivation
Cross Section of the Channel: Same Slide – Different Channel Height and Volume

* not recommended for static culture over more than 6 hours
Choosing the Right Channel for Flow Applications
For flow assays with small amounts of
medium and high values of shear stress
0.2 mm channel
For a wide range of shear stress
0.4 mm channel
For controlling low values of shear stress
(<2 dyne /cm²)
0.6 and 0.8 mm
channels
Static Cultures vs. Flow Applications
The general rule is:
Low channels are more suitable for flow applications.
High channels are more suitable for static cell culture.
Select the ideal Perfusion Set for your flow application here.

Compatible with Solvents for Staining and Fixation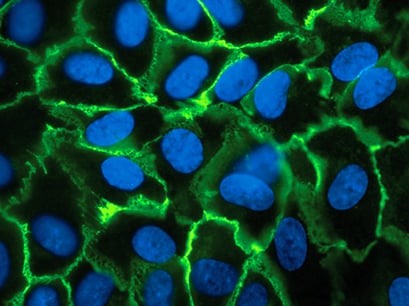 HUVEC, cultivated over 7 days at 10 dyn / cm². VE-cadherins are stained in green, cell nuclei are stained in blue.
Influence of Shear Stress on Cultured Cells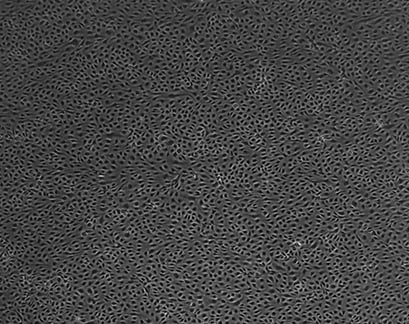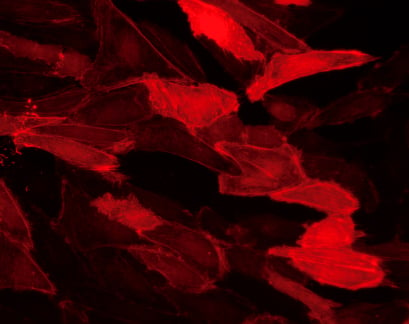 Human umbilical vein endothelial cells (HUVEC) cultured under flow conditions (20 dyn / cm²) in a µ-Slide I 0.4 Luer over 9 days. The primary cells were transduced with the adenoviral vector rAV CMV-LifeAct-TagRFP 24 hours prior to the experiment.
Kenneth Martin, University College Cork, Ireland
"Thank you for the great products that you have developed over the years. The ibidi Pump System has immeasurably helped our research. We have recently published a paper in "Stem Cells" that uses your flow system, the µ-Slide I Luer, and the µ-Plate 96 Well very effectively. It seems to me that ibidi are constantly coming up with clever and useful products, and I like to keep an eye on what interesting things are coming out next from them."
Kenneth Martin
University College Cork
Ireland
---
Shane R. McSweeney, Cardiovascular Division, BHF Centre of Research Excellence, School of Medicine, King's College London, United Kingdom
"The µ-Slide I Luer facilitates the culture of endothelial cells under defined complex flow patterns. We are particularly interested in the effects of oscillatory shear stress on redox signaling pathways, and the ibidi Air Pump and Fluidic Units are ideal systems for this purpose. The µ-Slides are convenient for both live and fixed cell imaging as well as the collection of protein and RNA samples and other cell analyses. The system has allowed us to easily investigate physiological shear patterns in vitro without a background in engineering."
Shane R. McSweeney
Cardiovascular Division
BHF Centre of Research Excellence
School of Medicine
King's College London
United Kingdom
https://www.kcl.ac.uk/lsm/research/divisions/cardio/bhf/index.aspx
---
Dr. Thomas A.J. McKinnon, Imperial College London, UK
"I work with the ibidi slides because they are superior to any other product of this kind on the market. They are easy to use, give consistent results, economical and are suitable for a wide range of applications. The flow slides have without a doubt transformed my labs research and made many new experiments possible. Well done ibidi! I am indeed extremely happy with the ibidi products."
Dr. Thomas A.J. McKinnon BSc, PhD
Post Doctoral Research Associate
Department of Hematology
Imperial College London
UK