Description
Applications:
Flow assays that use a minimum of cells and/or liquids (mouse model)
Parallel shear stress applications
Immunofluorescence microscopy after perfusion
High-resolution microscopy of cells under shear stress
Technical Features:
Six parallel channels on one slide
Small sample amounts
A low dead volume
Smallest ibidi channel slide with highest shear stress
Easy connection to tubes and pumps using a female Luer adapter

NOTE: Not for use in static cultures
Specifications:
Adapters
Female Luer
Volume per reservoir
60 µl
Number of channels
6
Volume of each channel
1.7 µl
Height of channels
0.1 mm
Length of channels
17 mm
Width of channels
1 mm
Growth area per channel
0.17 cm2
Coating area per channel
0.34 cm2
Bottom: ibidi Polymer Coverslip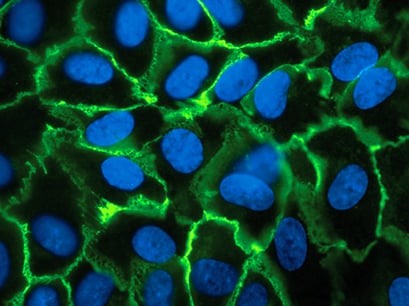 HUVEC, cultivated over 7 days at 10 dyn / cm². VE-cadherins are stained in green, cell nuclei are stained in blue.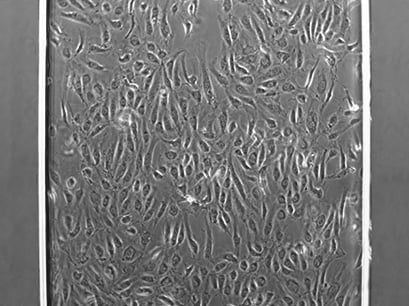 HUVEC in the µ-Slide VI 0.1 channel, cultivated over 1 day at 10 dyn / cm².

Adhesion Assay