Description
DataPaq™ High Speed Rack Reader
The Ziath High Speed Single Rack Scanner decodes 2D datamatrix tubes in only 5 seconds. It's easy to set up, with a robust design and additionally has a Cryoprotection™ option to prevent condensation when scanning cryogenically frozen samples.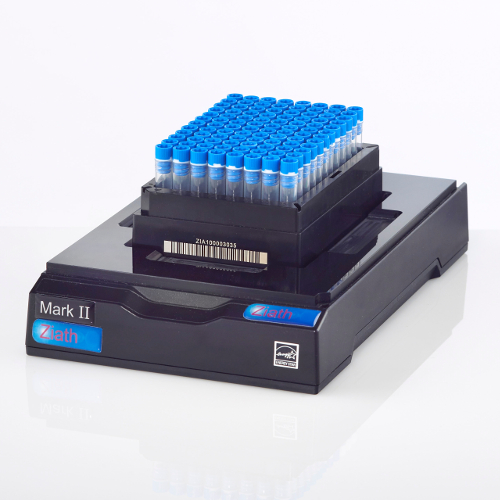 Easy to Set-Up and Easy to Use
The DataPaq™ High Speed Single Rack Scanner is easy to set-up, and can be ready to use only a few minutes after taking it out of the box. After a one-time automatic calibration , the scanner is ready to read all SBS format 2D barcoded racks and tubes. Our DataPaq™ software makes it simple to export to Excel, XML or text and also allows scanned images to be saved. The DataPaq™ High Speed Scanner can also be used with our Linear Barcode Reader so the barcode on the side of the rack can be scanned simultaneously.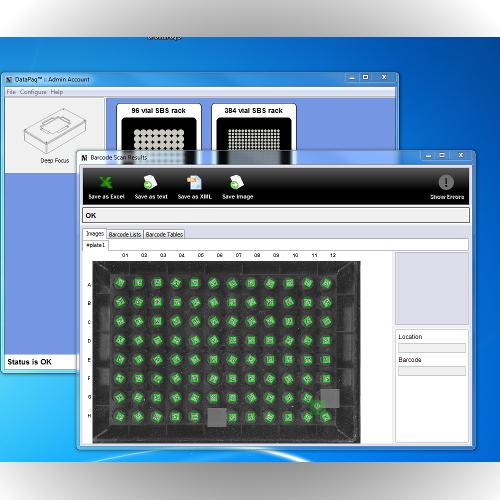 DataPaq software is ten years in development and is not only an amazing barcode reading tool but also intuitively easy to use
DataPaq™ Software
The DataPaq™ software is designed and written in-house at Ziath. Decoding 2D barcodes is achieved using our own algorithm which we specifically developed for 'tube sized' codes It is not a global, generic "off-the-shelf" algorithm that was designed to read a barcode in a supermarket. DataPaq™ displays the results of the scan and can identify the difference between a correctly scanned tube (green), a damaged tube (red) and missing tube (grey). Also, any tube image can be clicked on and the individual scan is shown (on the right hand side) with the tube location and barcode.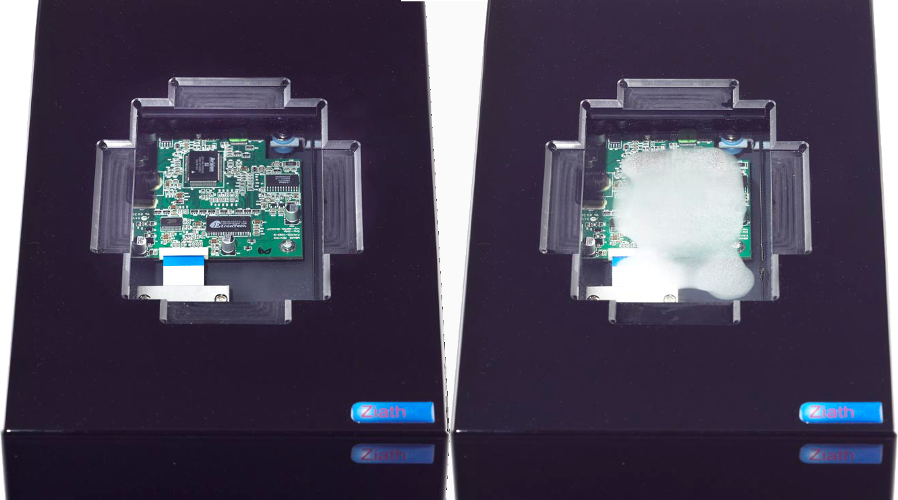 Ziath's Cryoprotection™ reduces condensation caused by cold racks. It uses no heat, no fans and does not add any heat into the rack being scanned.
Cryoprotection™ Option
The formation of condensation on the instrument window whilst scanning tubes straight from cryogenic storage is a well known problem. Ziath's Cryoprotection™ is a special coating that eliminates the condensation and ensures uninterrupted scanning. Ziath's method for eliminating condensation uses no extra electrical components, resulting in no risk of accidentally thawing your samples, increased reliability and ensuring that the cost of this option is at acceptable levels.
HIgh Speed Order Details
Code
Description
Quantity
ZTS-A62
DataPaq™ High Speed Single Rack Scanner
1
ZTS-A62-80
DataPaq™

High Speed Single Rack

Scanner with Cryoprotection™

1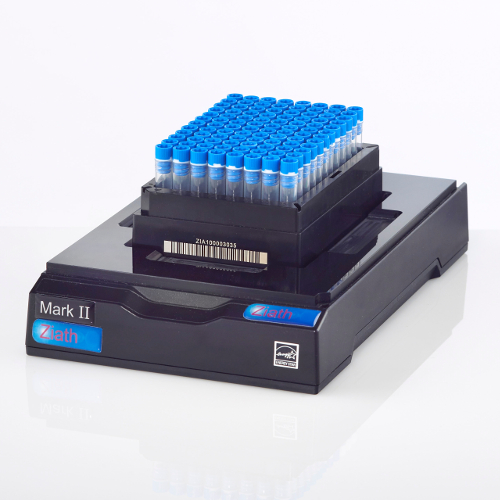 DataPaq™ High Speed Rack Scanner