Description
DataPaq™ Single Tube Reader
The Ziath DataPaq™ Single-Tube Scanner scans single all 2D datamatrix barcoded tubes. Simply hold the tube to the large scanner window and the code is instantly displayed, or in keyboard wedge mode the code is added directly into your application. The scanner window is mineral glass, to prevent scratching and extending the instrument lifetime.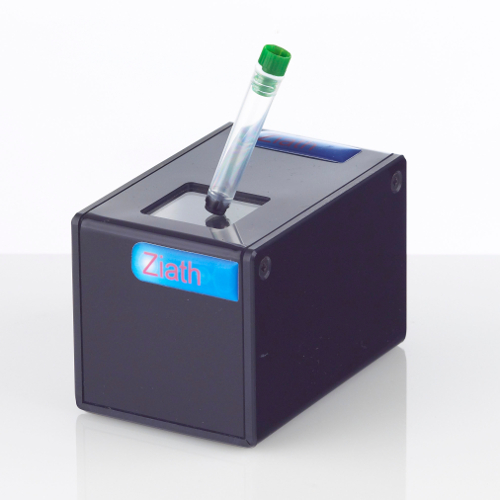 Easy to Set-Up and Easy to Use
The DataPaq™ Single-Tube Scanner offers easy set-up, straight out of the box, with only a few minutes needed to install the application software. The instrument is provided already calibrated and the scanner can read all 2D datamatrix coded tubes. The software offers a keyboard wedge mode which allows you to enter the decoded data directly into your application. The large scan window makes it easy to present the tubes, even when wearing cryoprotective or contamination clothing. A single USB connection is all that the Single Tube scanner needs for power and data communication.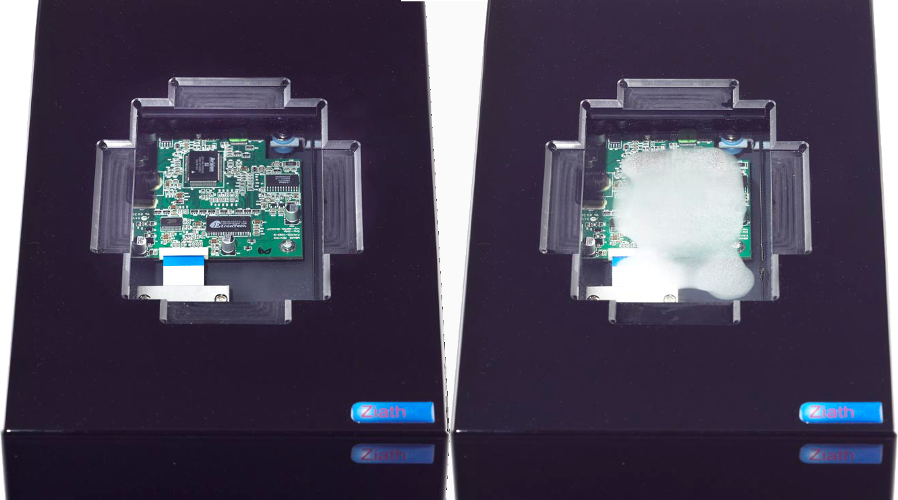 Ziath's Cryoprotection™ reduces condensation caused by cold racks. It uses no heat, no fans and does not add any heat into the rack being scanned.
Cryoprotection™ Option
The formation of condensation on the instrument window whilst scanning tubes straight from cryogenic storage is a well known problem. Ziath's Cryoprotection™ is a special coating that eliminates the condensation and ensures uninterrupted scanning. Ziath's method for eliminating condensation uses no extra electrical components, resulting in no risk of accidentally thawing your samples, increased reliability and ensuring that the cost of this option is at acceptable levels.
Single Tube Order Details
| Code | Description | Quantity |
| --- | --- | --- |
| ZTS-S2 | DataPaq™ Single Tube Reader | 1 |
| ZTS-S2-80 | DataPaq™ Single Tube Reader with Cryoprotection | 1 |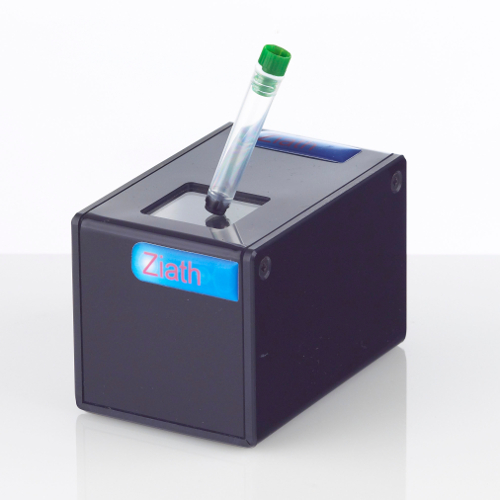 DataPaq™ Single Tube Scanner