Description
Technical Features:
No cell centrifugation required
Direct freezing at -80°C, or by using liquid nitrogen
Tested for sterility, endotoxins, mycoplasma, fungi, and bacteria
Serum-free – contains Bovine Serum Albumin
Specifications:
| | |
| --- | --- |
| Application Area | Standard cell lines + Hybridoma Cell Lines |
| High Throughput | Yes |
| Serum Replacement | Bovine Serum Albumin |
| Appearance | Optically clear |
| Storage of product | 4 °C |
No Centrifugation of Cells Required – Perfectly Suited for Hybridoma Cells
ibidi Freezing Medium Direct is a novel cell freezing medium, which can be added directly to the culture medium, without centrifuging the collected cells. After suspending the cells, the user can freeze and preserve the cells in a deep freezer at -80 °C. In order to meet customers' requests, this product has been modified to eliminate any steps before freezing. This newly developed medium significantly maximizes work efficiency.
High Recovery Rate 12 Months After Freezing: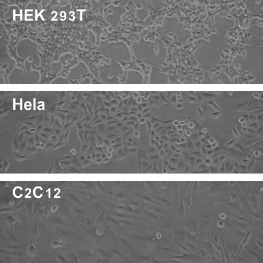 Before freezing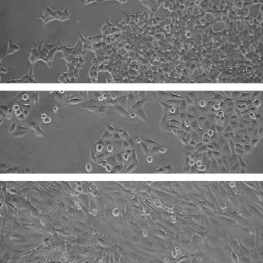 ibidi Freezing Medium Direct
Three different cell lines before freezing and 12 months after. The cells were stored at -80°C.