Description
Applications:
The Wound Healing Image Analysis solution evaluates 2D cell migration.
Use the ibidi Culture-Inserts to do your migration experiments. After acquiring the microscopy images, simply upload your data into your ACAS account and start the analysis job. Within minutes, you will receive a detailed report for download and further evaluation.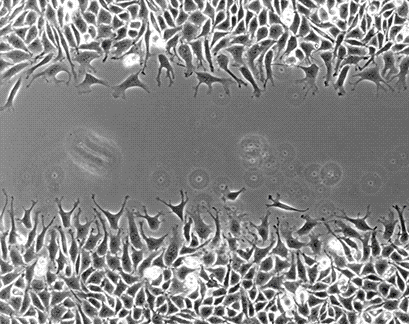 Reports with Analyzed Data Contain:
Cell-free area in % (percent scratch closed)
Cell-free area in ?m2 (scratch open area)
Cell-covered area
Speed of wound closure (available ? 2 images)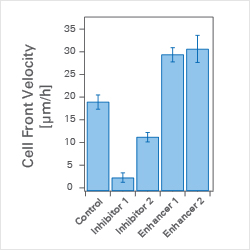 Statistical analysis of a complete experimental series
Sample Images and Sample Results


Test ACAS for Free
Create your free ACAS account here. After creating the new account, you will have access to the ACAS analysis platform with 15 free analysis jobs per month. This free subscription is not temporary and you can continue to analyze 15 images/movies each month.
For more than 15 analyses per month, you can buy packs of analysis jobs from ibidi or your ibidi distributor. Upon purchase, you will receive an E-mail voucher with an activation code. Simply activate the pack in your ACAS account, then immediately continue to analyze your images and movies, and receive fast results.
Receive a discount when ordering more than 10,000 images. Contact us for more information!
ACAS ? Automated Cellular Analysis System: The Fully Automated Image Analyzer
The ACAS system dramatically increases lab throughput by eliminating hundreds of hours of manual image analysis. Upload your images or time-lapse movies directly from your microscope, then choose an assay module from our portfolio. Within a few minutes, you will receive the complete reports. ACAS is constantly expanding its range of image analysis. If you have any new analysis ideas, please contact us with your request and image data so that we can develop new assay modules.
ACAS Benefits:
Free account with 15 free analysis jobs every month – high quality image analysis for free
Analysis jobs work the same for single images and image stacks – more data for less money
Fully compatible with single image formats as well as videos and movies – more data for less money
Includes experimental management database – organization and overview over all your projects and experiments
Experimental Database
The infrastructure of the ACAS system allows the user to schedule and manage experiments and to store all experimental data, including the meta-data such as cell type, treatments, experimenter, etc. A modern user hierarchy with administrator and users allows for convenient access to the image data and the reports. This general infrastructure of ACAS is independent of the module that is used for analysis.
Powerful Image Analysis
Unlike other image analysis systems, no software must be purchased or licensed. Additionally, ACAS does not differentiate between single images and image stacks. Analyzing time lapse movies is now as inexpensive as analyzing a single image.
Massively Parallel Computational Engine
All ACAS hardware is equipped with the latest computing technology, which enables fast and consistent results within minutes. MetaVi Labs has developed their own image processing library, which is optimized for cellular analysis on a massively parallel hardware platform. The user data is secured on the ACAS server by Amazon Web Services.
Multiple Platform Choices
Cloud Hosted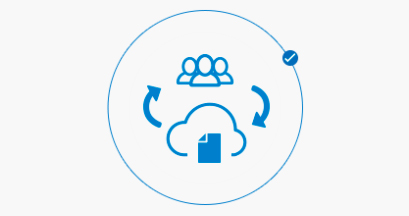 Fast and easy web-based image analysis
Register and upload your data?get results within minutes
No extra hardware necessary?fully functional
Internet data transfer secured by https
On-Site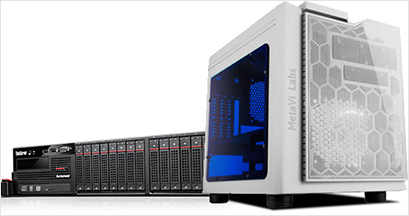 Customized system for each user?s needs
Set up and full support by MetaVi Labs engineers
Maximum data safety?not cloud/internet-based
Available on request (Cat. No. 33000)